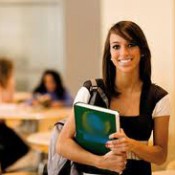 Are you involved with Brazilian Dance? Curious about song lyrics? Planning a trip to Brazil? Or simply want to learn a new language? What ever your circumstances are, our Brazilian Portuguese language classes are here for you! With a strong focus on Brazilian Culture we will teach you the basics in an easy going, fun and friendly format. 
The Portuguese Language and Culture classes will be taught by native Brazilian Portuguese speaker Samadhi Haick; Bachelor of Social Communications – Universidade Paulista, Master of Commerce – University of Sydney and over 4 years teaching experience in Brazil and Australia (Portuguese-English).
The syllabus was constructed in collaboration with Silvia Pilagallo; Bachelor of Interpreting and Translation Studies (English–Portuguese) – Pontifícia Universidade Católica de São Paulo, Graduate Diploma in Teaching English and New Technologies – Universidade Gama Filho (accredited by ACCET – U.S. government), and with help from Stephen Slater; M.A. Applied Linguistics and Diploma in TEFL (Adults).